Description
Destination and Dates are Flexible. Contact to find out where we are going and when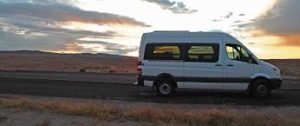 Space availability Count:

Total 8 available
2 guys booked already (including host)
2 girl booked already

We still need following
2 spots still available for girls



2 spots still available for guys
Please pay as soon as possible so that I can book the van!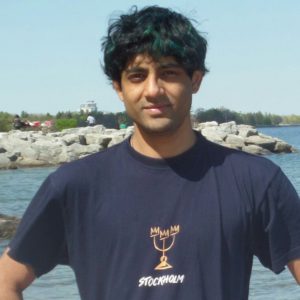 For question message me over here https://www.meetup.com/members/14230315/
Explore Netherlands, ….and ….by road in this super leuk and budget road trip with group of new friends!
We are doing a weekend euro road trip in summer and renting a van. I'll be your host and your driver! The van is 9 seater but we are going to only bring 8 people including myself so that means there are 7 places available whoever wants to go. We are going to keep the sex ratio half and half so 4 guys and 4 girls. So read up all information and message me if you have any questions about it before you book.

We are going to do a weekend trip as follows:
Amsterdam – …
…- …
..- …

Time plan:
Leaving …. Saturday early morning
Returning before …. Sunday midnight

Stop overs:
Our main destination is …..where we will spend the night. On the way we will stop over in ….couple hours then continue to our main destination. During the drive we can also do short stop overs when going. There will be no stop over when coming back from ….!

Time calculations:
Pickup everyone from Amsterdam between 4am to 6am(saturday).
Stop over ….by 8am – 30 minutes stay
Arrive in ….by 10am – 3 hours stay
Arrive in …. by 4pm – 24 hours stay
Leaving ….around 4pm to arrive back in Amsterdam midnight
We will of course drop you back at your huis in Amsterdam.

We will pick you up from your house address in Amsterdam early Sunday morning so that we are well under way. For you to attend you must be booked and paid. The amount set is 150e per person which includes van rental and benzine contribution. We can bring our own food or buy on the way and at stop overs. For night stay in …. you have option to book accommodation for yourself or sleep in the van or bring your sleeping bag/tent. I plan to bring my sleeping bag.

With all of this sight seeing of 3 countries, listening music, exchanging stories, taking pictures, making videos, perhaps drinking, and lots of fun
..and of course as usual make some new friends..
Notes: If you booked and cannot go there is no refund. If we don't get enough people then we cancel and refund everyone. If we don't get half half sex ratio we still go! There is no age restriction, all are welcome! If we get less people booked then we will get normal car and still go! Please make sure you have your passport/visa permission and bring them with you otherwise you won't be able to go!

Our links:
Get Enrolled in Friends List(optional): https://tinyurl.com/y72h2q2f
Dating for Singles: https://www.meetndate.nl
Friends Picture Gallery: https://tinyurl.com/friendsmaybemoreamsterdam
Join Friendship Watsapp Group: https://thinfi.com/7wz6 password: k
Sell your Services to Make Money: https://www.booqmein.com/

best,
K